People, service, relationships best define our first 30 years
Golden State Fire Apparatus recently celebrated its 30th anniversary in business with an event at its Sacramento headquarters. Golden State is the No. 1 dealer of firetrucks and rescue vehicles in Northern California. It employs 36 people at its 33,814-square-foot facility, which includes a state-of-the art service department as well as a fully stocked parts department. After Golden State Fire marked its milestone, owner and President Daron Wright reflected on the company's history, its culture, its key relationships with customers and vendors, and his vision for the future.
Myers welcomes a chance to consult with customers to ensure they're ordering the exact part they need. Pierce Manufacturing – which builds most of the apparatus sold by Golden State – has a robust website that allows fire departments to see all the parts for their vehicles while on the phone with Myers and his staff. Customers can go to pierceparts.com to access parts information, ID numbers, component catalogs and operator manuals; watch training videos; and research exactly what they need for their equipment.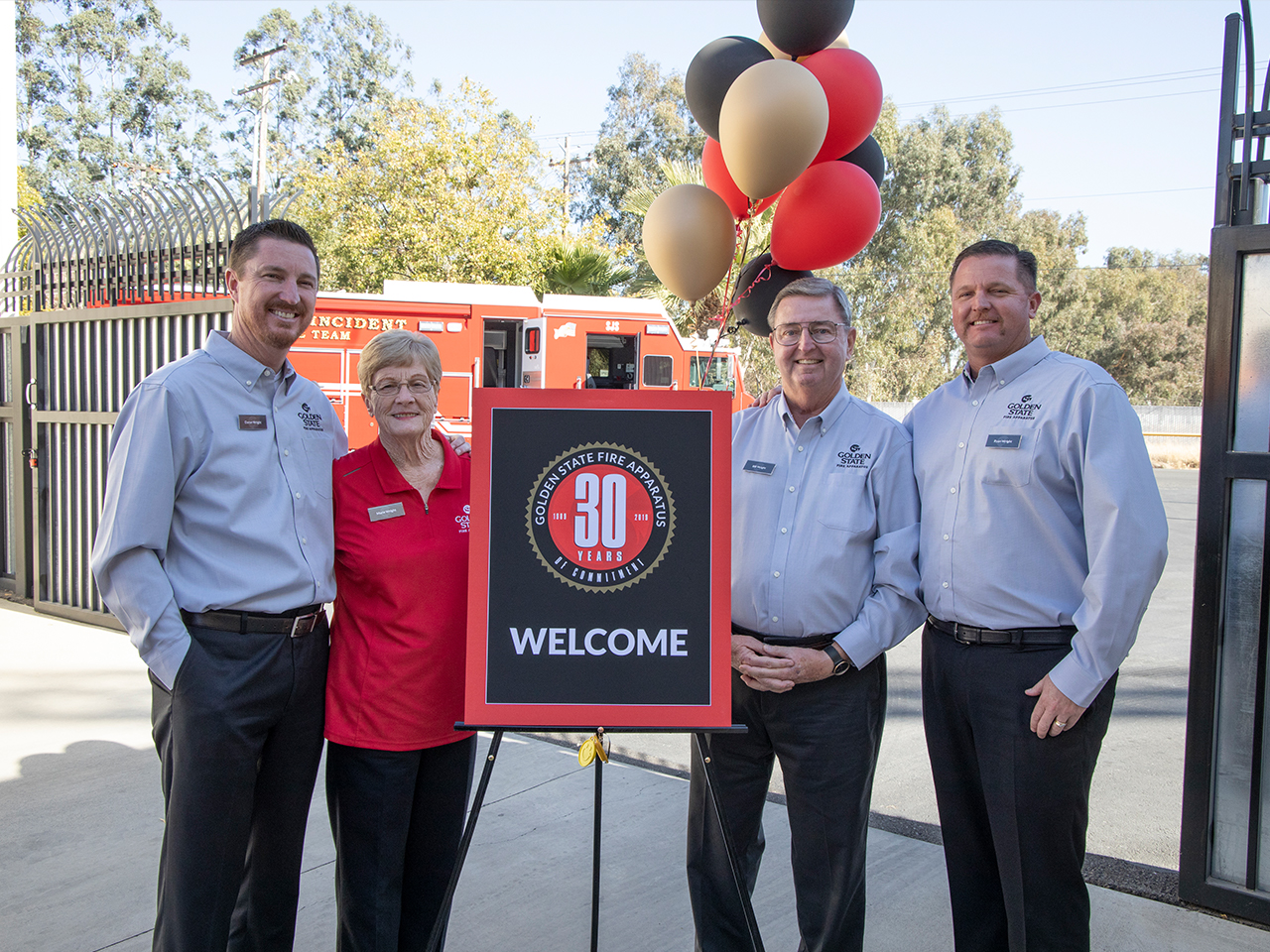 Golden State Fire Apparatus owners, left to right, Daron, Marie, Bill and Ryan Wright.