Golden State Fire Apparatus Sales
Our team is made up of the most dedicated, reliable and knowledgeable professionals in the field. We prepare our minds for the work ahead, have the integrity to remain true to our principles, and we give grace to teammates and our customers as we constantly learn and grow.
Founders, Bill and Marie Wright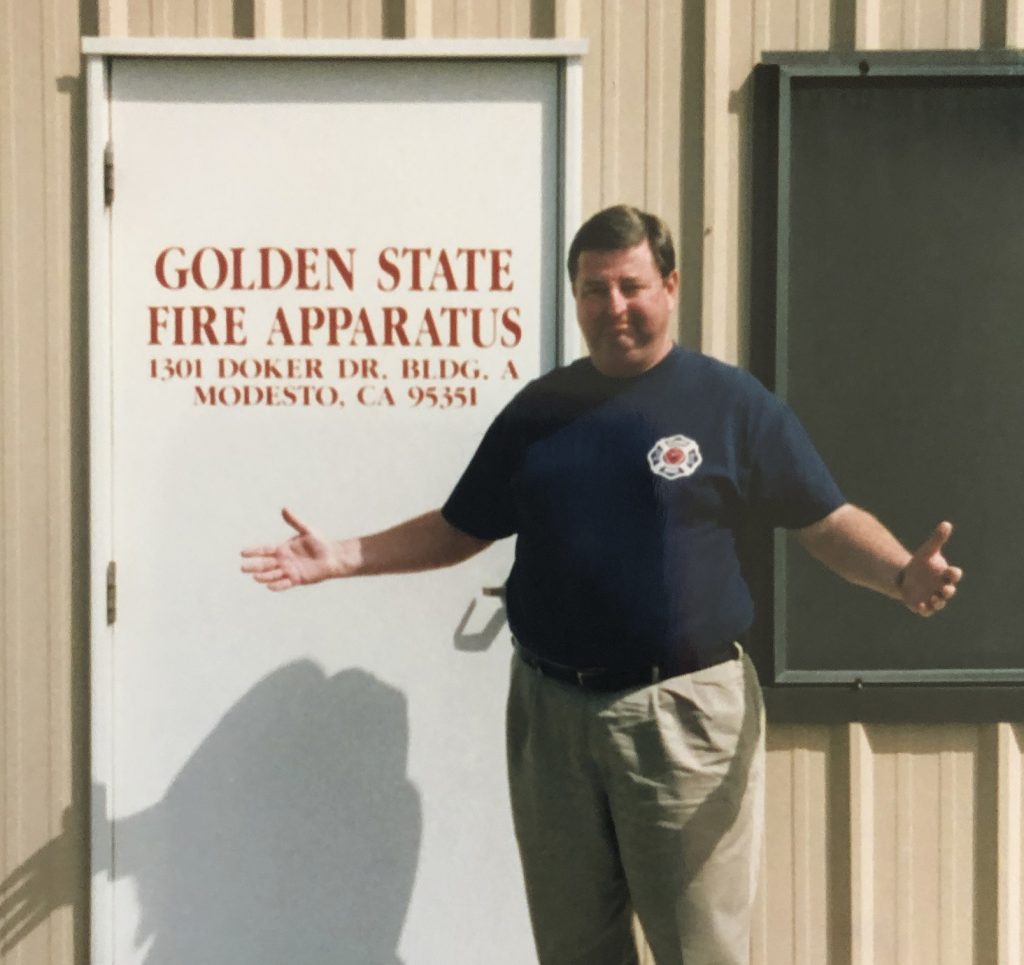 In 1989, our founders, Bill and Marie Wright, established Golden State Fire Apparatus with the vision of becoming the premier and most sought after supplier of fire apparatus in Central and Northern California.
Throughout our history, we have only represented one fire apparatus company — Pierce Manufacturing, Inc. www.piercemfg.com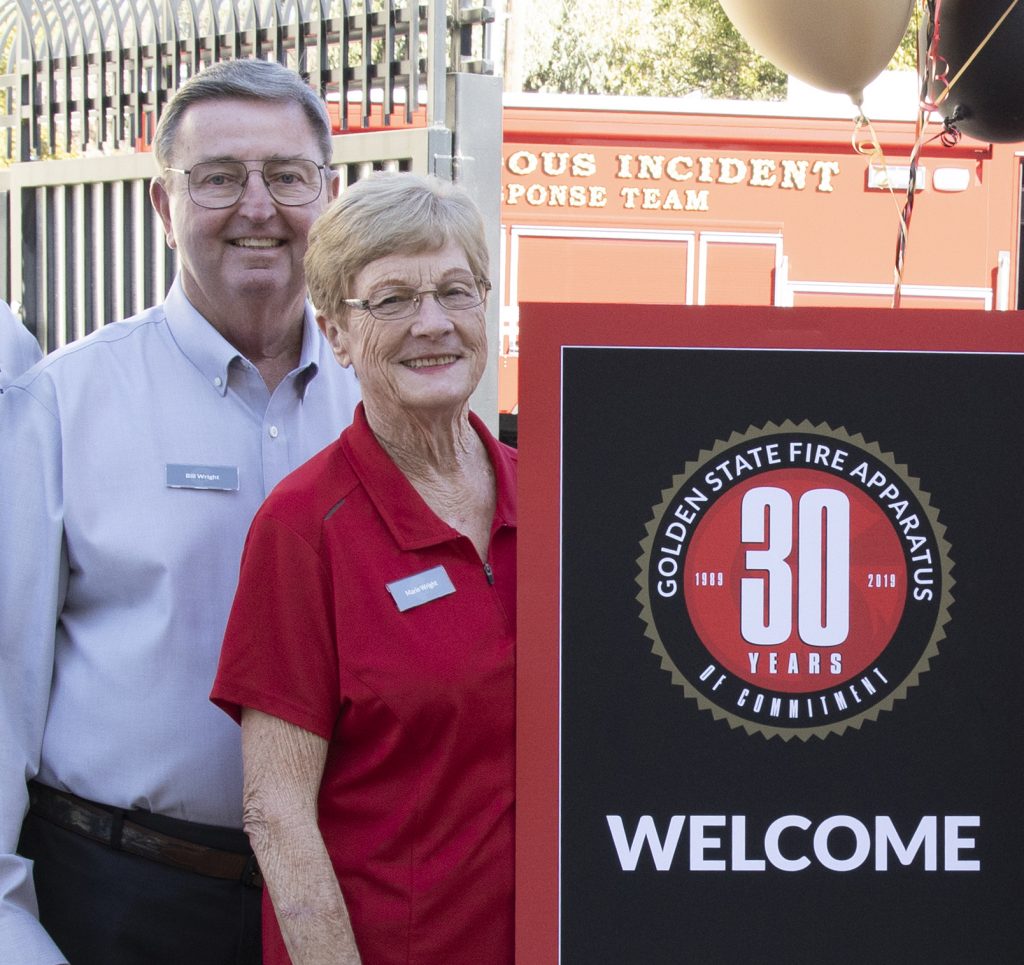 Learn more about our team and philosophy
Golden State Emergency Vehicle Service
In 2014, our customers sought out service and repair work from the people who know their vehicles best. We created Golden State Emergency Vehicle Service in order to become the premier fire apparatus maintenance partner, dedicated to making our customers' vehicles reliable and returning them to service as quickly as possible.
We are committed to maximizing customer return on investment in maintaining their emergency vehicles. We continually invest in our technicians and equipment so that every emergency vehicle — our highest priority — receives timely, thorough and dependable service.