Our aerial services are extensive, meticulous and complete.
Preventive maintenance is critical to keeping aerial apparatus in top condition. Per NFPA 1901 all aerial apparatus require Independent 3rd Party (UL) certification.
our service includes:
Per the Pierce service manual we offer the recommended 10, 50, 100 and 400 hour services.
Check torque box and cross member torque bolts and set to factory specifications.
Remove ladder racks from torque box, check for rust.
Check for water in rails of base section and fly section Since these are the only two sections that have cables running through.
Pressure test waterways and lube monitors.
Adjust cables to factory specifications.
Clean and lube all cables.
Clean and lube all slides and pads.
Grease rotation bearing — to make sure it is properly greased, we rotate the aerial 3 times in each direction.
Calibrate ladder stow, speed and alignment.
We utilize UL Solutions as a 3rd party to perform the required NFPA annual inspections on our aerials.
UL Solutions inspects all structural and operational items.
UL solutions performs load tests on the aerial device.
We have an in-house Pierce certified welder to address and correct any welds requiring attention.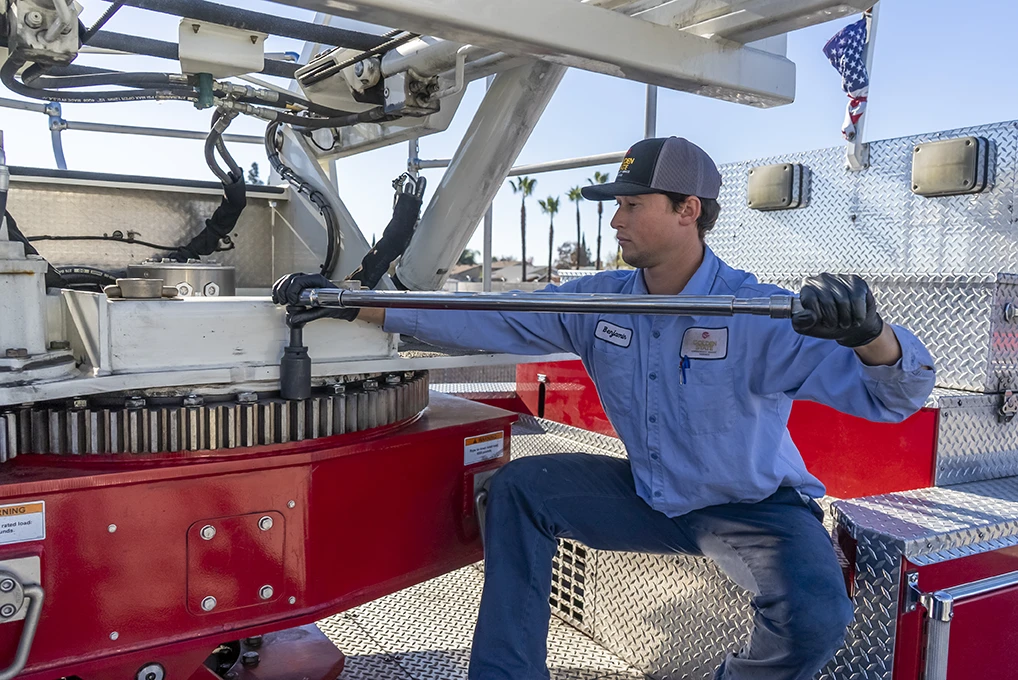 Preventive maintenance is critical to keeping aerial apparatus in top condition