Among the most important pieces of any firefighting apparatus are the pumps.
Whether they're designed to discharge water or foam, the idea that a pump may not work properly at the scene of an emergency is a nightmare scenario for firefighters.
The National Fire Protection Association as well as Insurance Service Office guidelines recommend that pumps be tested and serviced annually by certified technicians. Departments are required to keep a log of those tests.
Golden State Fire Apparatus makes it easy to keep pumps in tip-top condition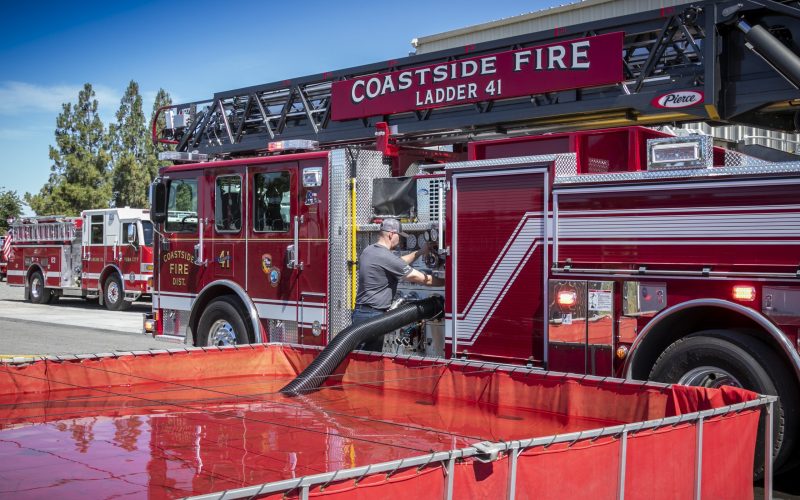 Mobile unit makes pump testing easier, more convenient