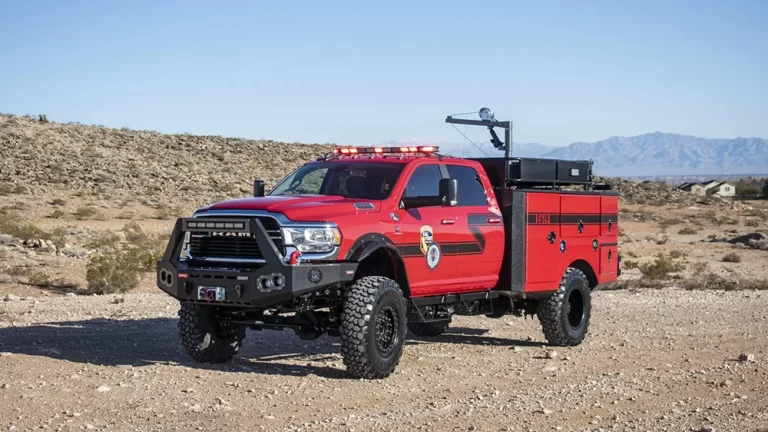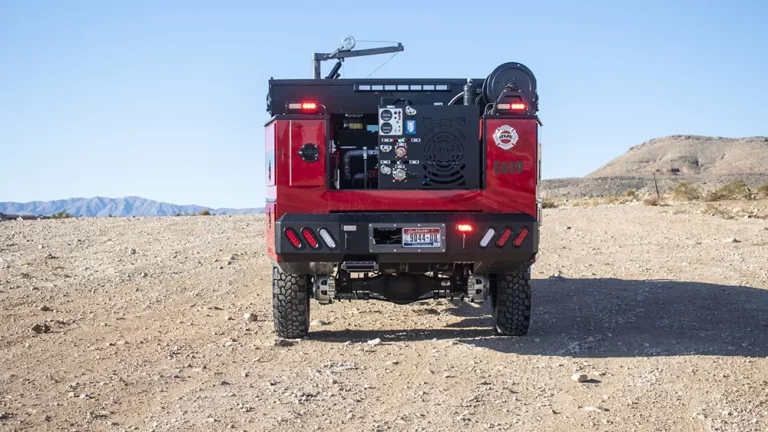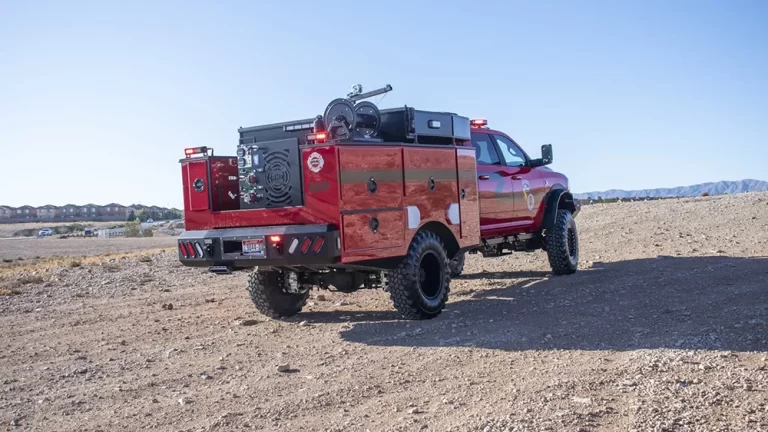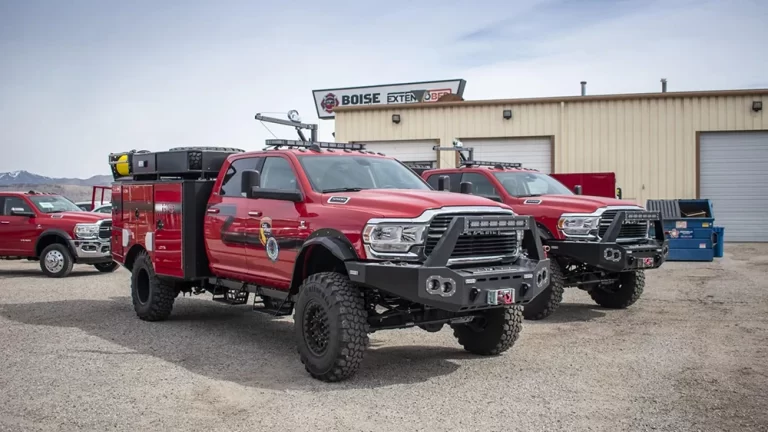 The Xtreme Type 6 is what you and your crew want on the frontlines. Our Xtreme Type 6 is designed for the rigors of off-road firefighting. Manufactured to break tradition and exceed expectations, our Xtreme Type 6 is built to create new industry standards.
The Sawtooth is built to surpass all other wildland apparatus on the market. The unique fire body has an aluminum tubular exoskeleton covered and protected with 3/16″ aluminum panels and quarter-inch steel rocker panels on the bottom of the compartments. 
This engine has custom-made tubular undercarriage protection to minimize rock damage and up to 41-inch tires on a 4-6 inch lift.
Xtreme Fire body with upper storage
¼ Rock guards on the wheel wells
BME Custom Front bumper with integrated lighting package
Custom step package and winch control system.