Leases add flexibility, affordability to fire vehicle financing
Leasing has become an ever more popular way for many fire departments and public agencies to finance expensive pieces of emergency equipment.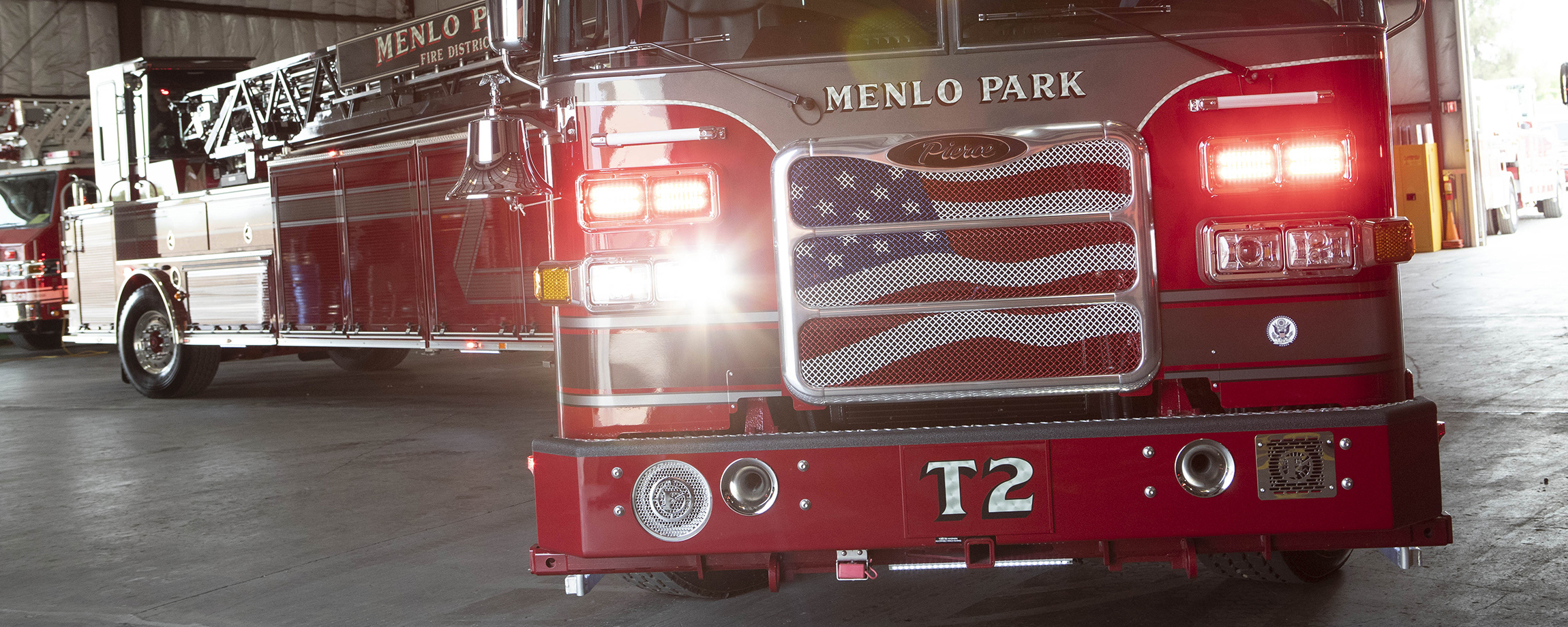 The first, Wong said, is that leasing allows the acquiring agency to save cash. Rather than paying for the fire apparatus in one lump sum, leasing allows the agency to spread the acquisition cost over a period of time. The interest rates for these lease financings currently average between 2.8% and 4%, making them very affordable.
For borrowers with solid credit, lease contracts often can be approved in as few as 72 hours, Wong said. That's a major difference from a public agency having to generate money by issuing a bond, which requires voter approval, can take up to six months to organize and typically is more appropriate for projects of $10 million or more.
"Leasing has been very popular with fire apparatus because it's too large to pay cash, but not enough to access the bond market," Wong said of a typical transaction, which can run several hundred thousand dollars per vehicle.
Lease terms often are seven to 10 years and can be as long as 15, Wong said. They can be structured so that payments fit within an agency's budget.
An important feature of these leases, Wong explained, is what is known as a "non-appropriation" clause. This essentially allows the agency covered by the lease to walk away from the vehicle – essentially turning it back to the bank – if for some reason the governing board can't appropriate funds during the term of the lease. Because of this feature, these leases are not classified as long-term debt.
By far the most popular arrangement, Wong said, is what is known as a "municipal lease" or "lease-purchase" contract. It allows the agency to accrue an ownership interest in the vehicle as payments are made.
"It is a fully amortizing instrument," Wong explained. "They make the payments and then they own it."
Pierce – through its network of 28 dealers nationwide and PNC Bank – also offers a variation of municipal lease known as a "turn-in lease." This type of lease allows for the lowest possible payments during the term with a balloon payment at the end. Basically, if buyers commit to replacing their leased Pierce vehicle with another one, Pierce and PNC will guarantee the resale value of the leased apparatus will be equal to the balloon payment owed at the end of the lease term.
This product gives an agency plenty of flexibility. It can own the apparatus at the end of the term by paying or refinancing the balloon amount, or it can turn in the apparatus for new equipment without the need to worry about reselling the old apparatus.
"A lot of departments do that to replace vehicles, say on a seven-year cycle, so they can get a new product on a regular basis," Wong said. "This product has been quite popular as it eliminates the downside risk for a department while giving it more flexibility in the future."
Leasing also allows agencies to affordably add more vehicles at once. Rather than investing a huge chunk of cash on one piece of equipment, they can lease multiple vehicles with one lower, consistent and consolidated lease payment. Locking in terms today avoids annual price increases of about 3% per vehicle, Wong said, and means more vehicles are still under manufacturer warranty, reducing potential maintenance costs.
The advantage to PNC, Wong explained, is that income from the leases is tax-exempt, allowing it to keep interest rates low.
Pierce is a leader in its industry in making financing available to its customers. Hundreds of them have taken advantage of these special financing arrangements to meet their apparatus needs over the past three decades.
"We've been the exclusive provider of customer financing for Pierce going on 30 years," Wong said. "It's a very popular program. The people at Golden State have helped many of their clients acquire apparatus using this program and know exactly what to do if a customer has questions."