Pierce, PACCAR team up for first time on new MX-13 engine
Brad Hansen spent 20 years driving fire engines for the Sacramento City Fire Department. In his last six years, he was an Emergency Vehicle Operators Course (EVOC) instructor, teaching proper driving techniques to other firefighters, police officers and sheriff's deputies. He knows his way around a piece of fire apparatus and appreciates the value of quality equipment.
All of which makes Hansen eminently qualified to evaluate the performance of the new PACCAR MX-13 engine that is now available in Pierce's Arrow XT, Enforcer and Velocity Custom Chassis trucks. "The MX-13 delivers power in a smooth application with peak torque low in the RPM range," said Hansen, now a sales consultant for Golden State Fire Apparatus, Central and Northern California's exclusive dealer for Pierce apparatus.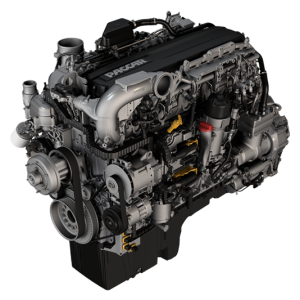 The MX-13 delivers power in a smooth application with peak torque low in the RPM range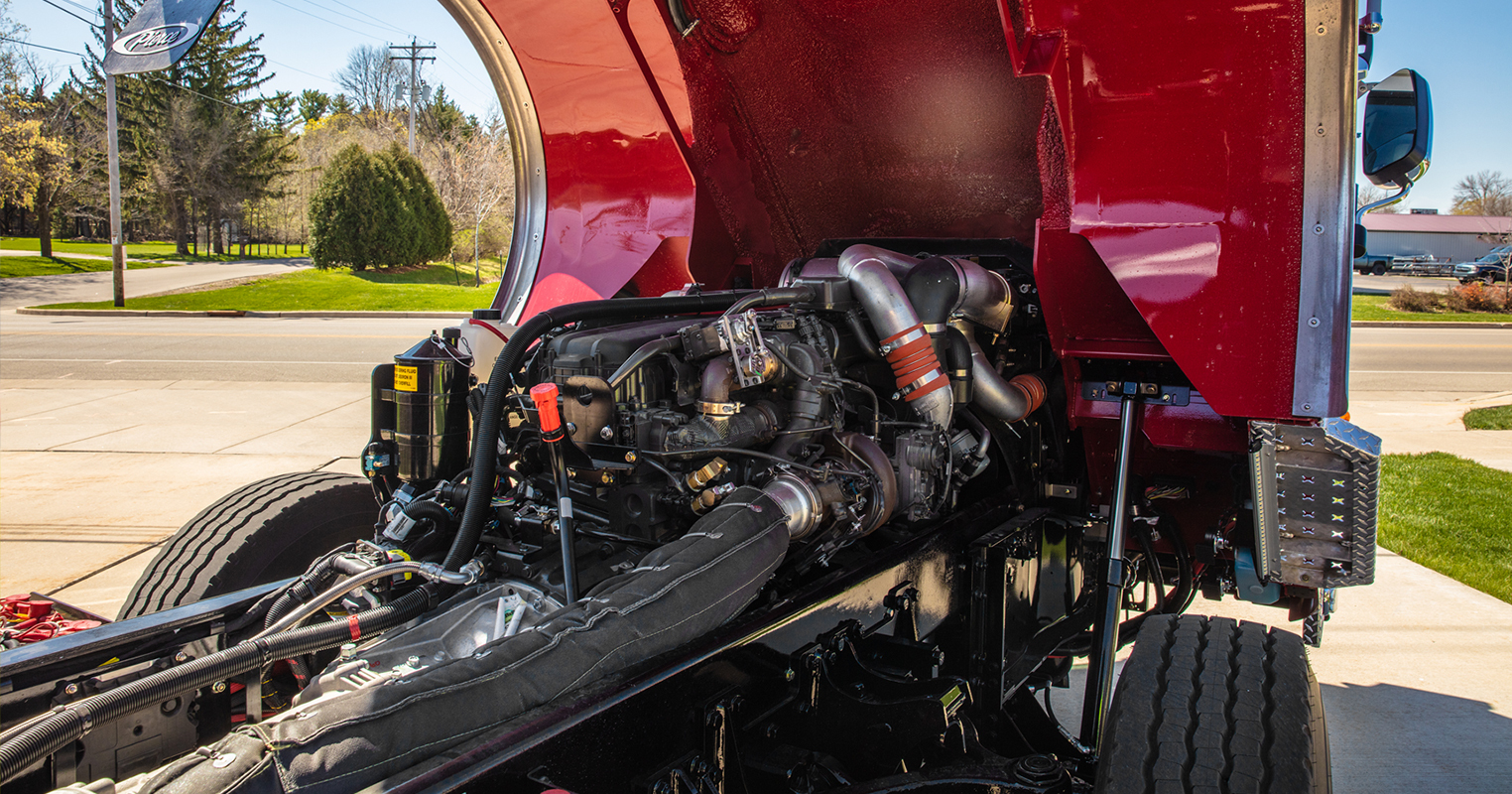 For drivers, low torque translates into great performance from a dead stop. The 510-horsepower MX-13 achieves maximum torque at 1,000 RPMs, improving responsiveness in congested city driving or on windy rural roads. "The fire engineer will feel that torque and power down low, helping him/her with initial off-the-line performance," Hansen said.
The MX-13 engine incorporates industry-leading design features that improve uptime, optimize fuel economy, reduce maintenance costs and maximize the return on investment for buyers. It also marks the first time PACCAR and Pierce have worked together. "We are bringing together two premium brands, providing a first-class engine for custom fire apparatus," according to the Pierce website.
The new engine features compacted graphite iron castings that are 75% stronger and 25% lighter than grey iron. High-pressure common rail fuel injection means improved combustion efficiency and better fuel performance. Rear engine gear train design reduces noise and makes for a smooth ride.
Improved bearing clearance, higher strength joints, increased uptime and longer service life PACCAR's fractured cap technology makes it possible to tune the engine to produce what the company describes as a "wide horsepower range and longer torque and power curves for more efficient operation." The technology also provides "improved bearing clearance, higher strength joints, increased uptime and longer service life."
The MX-13 engine also plays an important role in improved braking. "The MX-13, designed and built at PACCAR, uses a complete integrated system utilizing a compression release, the turbocharger and a backpressure valve, which is able to generate continuous braking power," said Marc Faluotico, the West Regional Vice President for Pierce Manufacturing. "It adds reliable and safe braking power to the vehicle, reducing service brake wear."
The new engine comes with a five-year, 100,000-mile warranty. Service can be performed at any Kenworth or Peterbilt service center. Golden State's technicians also are certified to work on the MX-13 engine at the company's state-of-the-art 35,000-square-foot facility in Sacramento.
About GSFA: Golden State Fire Apparatus has been the exclusive Pierce dealer in Central and Northern California for more than 30 years. Our sales, service and parts professionals are proud to work with many highly respected fire agencies all across our region. We partner with our clients to create custom fire and rescue apparatus built specifically for their needs. You can reach us at (916) 330-1638 or at info@goldenstatefire.com.
About PACCAR: PACCAR is a global technology leader in the design, manufacture and customer support of premium light-, medium- and heavy-duty trucks under the Kenworth, Peterbilt and DAF nameplates. PACCAR also designs and manufactures advanced diesel engines. PACCAR is based in Bellevue, Wash. The MX-13 engine is designed and built in Columbus, Miss.