Susanville Fire Department wins 4th annual Fire Truck Face-Off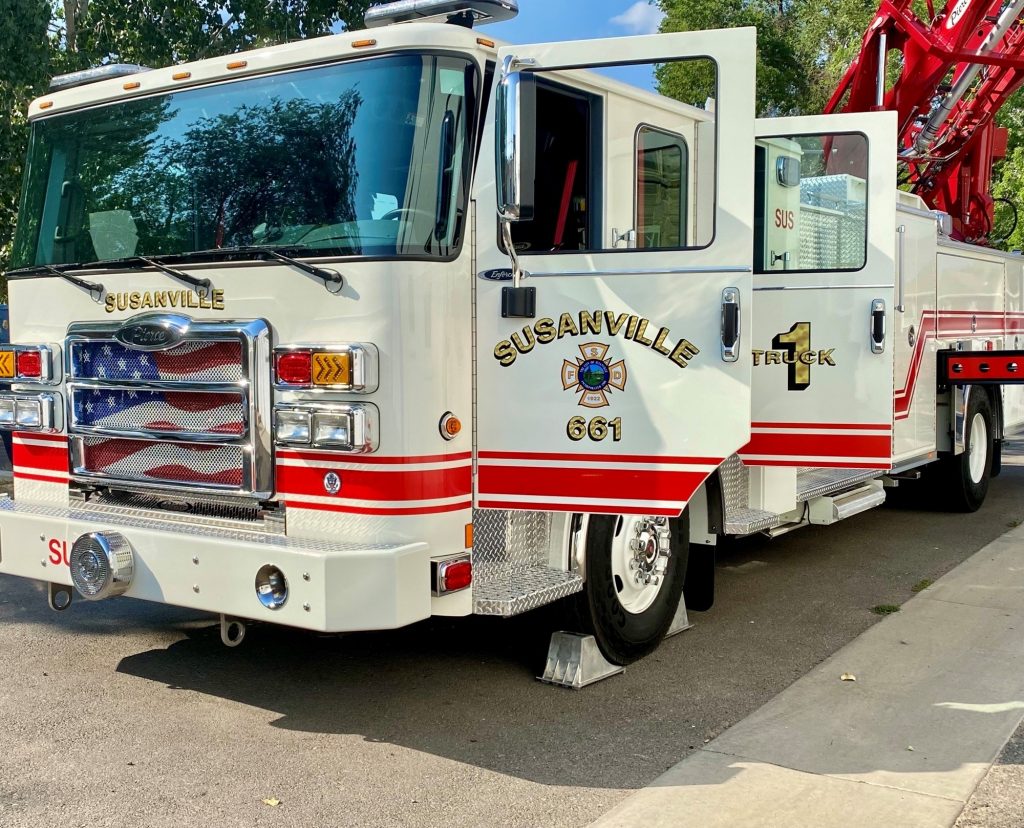 The small Susanville Fire Department – tucked in the remote northeastern corner of California – never had participated in the Fire Truck Face-Off before this year. But lack of experience was no hurdle for Fire Chief James Moore and his energetic crew, who emerged victorious in the 4th annual competition sponsored by Golden State Fire Apparatus of Sacramento, Northern California's fire truck sales and service leader.
Susanville's sparkling white Quint Ascendant 107-foot Aerial was runaway winner, collecting 2,411 votes in the monthlong online competition, including a dominant 842-373 victory over the Oakland Fire Department in the championship showdown.
Moore – a 34-year veteran of the Susanville department who is in his eighth year as chief – said the victory is gratifying on multiple levels.
"It not only brings value to an organization, but it brings value to the community," he said. "It helps communities remember they can get together to do good things."
For the uninitiated, Fire Truck Face-Off is a friendly competition put on for a good cause. Each March, Golden State randomly selects 32 of the fire apparatus it has sold or leased in the previous calendar year. Those vehicles then are organized into brackets – think of the March Madness college basketball tournament applied to fire equipment.
Fire apparatus of all types from the chosen departments face off, with the winner in each round advancing based on the number of votes cast via the Facebook stories poll feature. The key to winning, of course, is for each department to use social media and other methods to encourage its fans, followers and friends to vote.
This year's friendly event reached more than 153,000 people in departments ranging from the Bay Area to the Central Valley and the Sierra. More than 15,000 total votes were cast over four weeks. A website devoted to the competition kept everyone up to date about the results.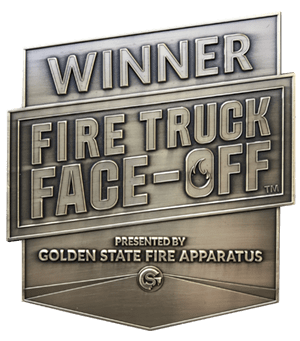 "We want to thank all the fire departments that participated," said Golden State President Ryan Wright. "To everyone who voted, shared and commented, you made this experience absolutely tremendous. We look forward to next year!"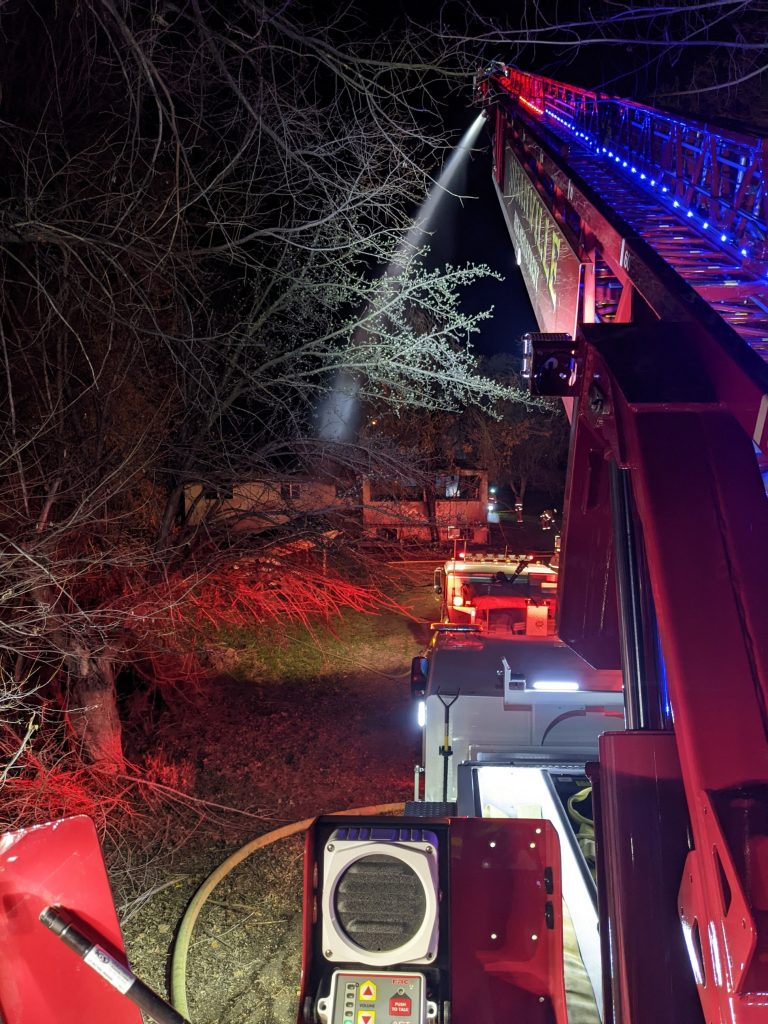 Despite not having participated before, Moore and his Susanville team quickly sprang into action before its first-round matchup against a tender from the Yreka Volunteer Fire Department. Moore appeared on a couple of popular Susanville radio stations to let community members know how they could vote. A press release was sent to local media. Administrative assistant Cheyenne Ratkey and Fire Capt. Leon Myers rallied people on Facebook by publishing and then boosting posts.
The result was an impressive 287-93 victory for Susanville, which followed that with closer wins over a similar 107-foot aerial from the Santa Rosa Fire Department in the second round and then a pumper from the Salinas Fire Department in the semifinals.
That qualified Susanville for the championship match against another pumper, this time from Oakland. Moore went back on the radio to encourage people to vote while Ratkey and Myers beat the drum online and reached out to other nearby agencies for support. The Susanville department – which turned 100 years old this year – even offered commemorative hats and glasses to people who voted.
The result? Votes streamed in from far and wide, including from Moore's cousin who lives near Edmonton, Canada. Susanville was a runaway winner in the finals. Pretty impressive for a department with only nine full-time employees, 18 volunteers and just one fire station.
"It really engaged our community in a good way," Moore said. "And all for a good cause."
The victory comes with a $1,000 donation from Golden State to an organization of Susanville's choosing. Moore selected Susanville Best of Broadway, a musical and stage production company that was hit hard financially when COVID kept it from presenting any performances the past couple of years.
"They were essentially broke coming into this season," Moore said.
The attention being showered on the winning piece of equipment continues an interesting first year for truck No. 661, one of the busiest in Susanville's fleet. It was completed at Pierce's manufacturing plant in Wisconsin in mid-July, but wasn't put into service until September. That's because Pierce first asked to show it off at the FDIC industry trade show Aug. 2-6 in Indianapolis. The vehicle – painted a crisp white with red lettering – has room for seven firefighters and includes a carcinogen filter system that changes the air out every 3 minutes, custom storage and a 350-gallon water tank.
"My folks love it," Moore said. "We designed a very functional piece of equipment that works in a rural community with a combination staff. It has everything we need and all the tools to handle any kind of call."
About GSFA: Golden State Fire Apparatus is the No. 1 Pierce dealership in Northern California. Our trained staff of Emergency Vehicle Technicians works out of our 35,000-square-foot maintenance facility in Sacramento. We continually invest in tools and equipment so that your emergency vehicle receives the utmost care, while reducing the man-hours required to get the job done right. If you have any questions about any aspect of your equipment's performance, we're here to help. You can reach us at (916) 330-1638 or at info@goldenstatefire.com