Command Zone Operation offers expanded capabilities
Command Zone system keeps operators informed
One of the great options Pierce Manufacturing can include with its fire apparatus is called Command Zone. The system offers expanded capabilities to benefit the driver, officer and maintenance teams – and features technologies such as integrated GPS and Wi-Fi connectivity to enhance performance.
In this blog, we're going to focus on some of the important maintenance-related aspects of the Command Zone platform. In our business, we refer to the information as "prognostics," which essentially is an early warning system for the equipment operator that some part of the system or a component should be checked.
The Command Zone system analyzes real-time performance and operating conditions to predict maintenance needs.
For instance, oil has an expected lifespan in a given component such as an engine. A standard maintenance interval is set to change the oil based on that expected lifespan. However, certain factors such as overheating the oil will degrade or break down the oil, which results in a shorter lifespan. The prognostics software applies algorithms to the real time operating characteristics against the normal expected lifespan of the oil. The remaining useful life of the oil is then adjusted.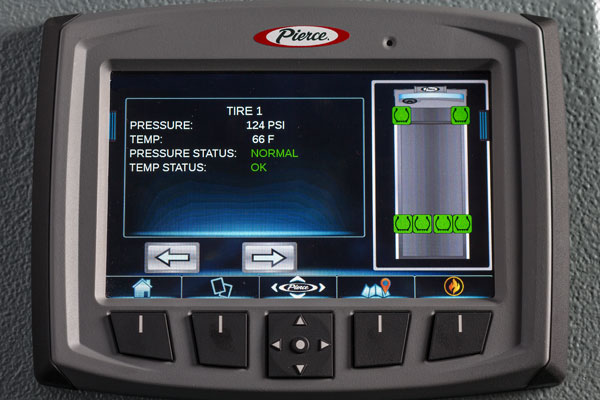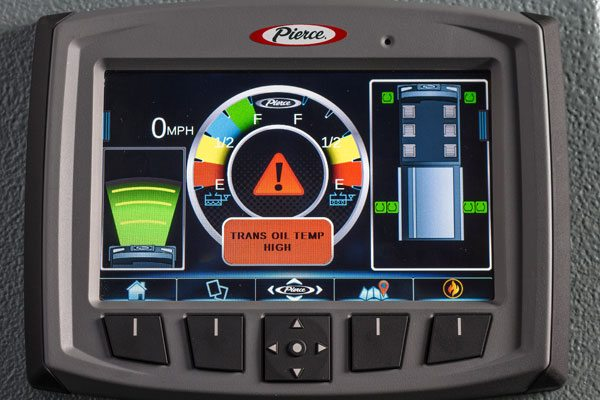 PLATFORM
DATA CAPTURED
END RESULT
ABOUT GSFA
PLATFORM
The beauty of Pierce's Command Zone platform is that operators or service technicians can run and view diagnostic codes and troubleshooting procedures from the full-color touchscreen display, or on a tablet using a Wi-Fi, cell or USB interface.
Some of the data is related to hours of usage or miles driven – parameters that can be managed and changed by operators to fit their own unique circumstances of how they use the apparatus.
DATA CAPTURED
END RESULT
ABOUT GSFA