GSFA founder remembers his good friend, Dave Boyd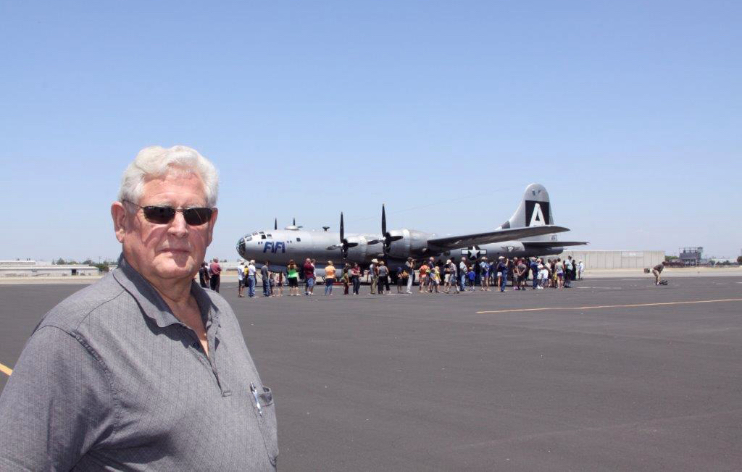 Dave Boyd's official title at Golden State Fire Apparatus was "new arrivals coordinator." But his influence was felt in so many more ways.
He was a role model for what a loyal employee should be. A great teammate. A barbecue chef extraordinaire. And, most of all, Boyd was a trusted confidante to the boss.
"He was one of those rare individuals who was just a real man's man. A real gentleman's gentleman," said GSFA founder and CEO Bill Wright about his friend, who died Jan. 30 from COVID-19. "He was a very down to earth, genuine, sincere person. He was very honest and a hard worker. Our society today in America needs a lot more Dave Boyds."
Wright and Boyd first met in 1987, when Boyd was still working as the assistant chief in the Salida Fire Department. Golden State sold a Pierce pumper to Salida and it was Boyd who volunteered to go to Wisconsin, inspect the vehicle and then drive it home. It was the first in what would end up being hundreds of one-way journeys Boyd would make delivering trucks from the Pierce manufacturing facility to California.
Even before retiring from the Salida department in 1998, Boyd was already working with Wright's team at GSFA in his spare time to drive trucks from Wisconsin to Golden State's headquarters. That relationship continued following his retirement as a firefighter.
"His title was new arrivals coordinator," Wright said. "When a truck was finished in Wisconsin, he was one of the people who would get an email that it was ready to be picked up. Dave would pack up his bag, get his briefcase and computer, and get on a plane, fly to Minneapolis and then a commuter plane to Appleton.
"He knew every highway to travel on. If it was snowing, he would head to Texas and then to California. And if it was nice, he would go on Highway 80. It took four days… When he arrived back in California, he would inspect the truck again and make sure it was functioning, then contact the customer and have them come to Sacramento. He arranged for a date to deliver the truck to them and then he would arrange another time to do the training with them. Dave was a key individual in our business. A lot revolved around him."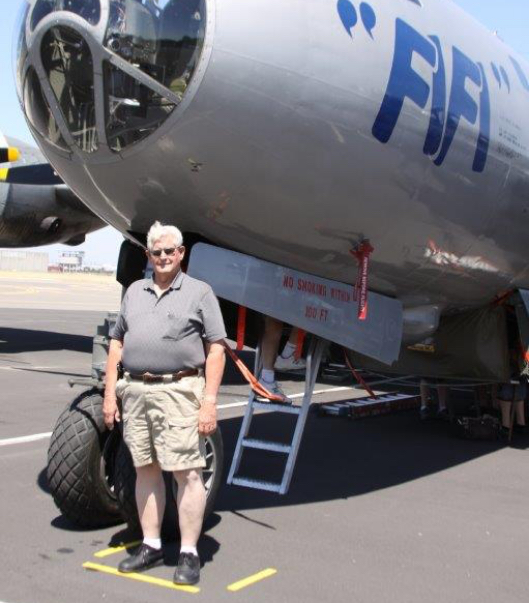 Boyd lived in Salida; Wright's home is in Stockton. Since both were driving almost every day to Sacramento, they decided it made sense to commute together. Soon, a bond was formed that was more than about saving money on gas. The two became very close friends. They found they shared similar interests in airplanes, target shooting and the events of the day. With their wives, they went out to eat on occasion and vacationed together on the coast.
"We had 45 minutes each way to discuss politics or any number of things," Wright said. "When Dave came on board, I found it very comfortable to talk to him and, little bit by little bit, I would share things with him to see how far I could trust this man. Over the years, he was probably my greatest confidante. I never had to remind him to keep things to himself. He would always respond with, 'Here is what I think,' or, 'What I would do.' "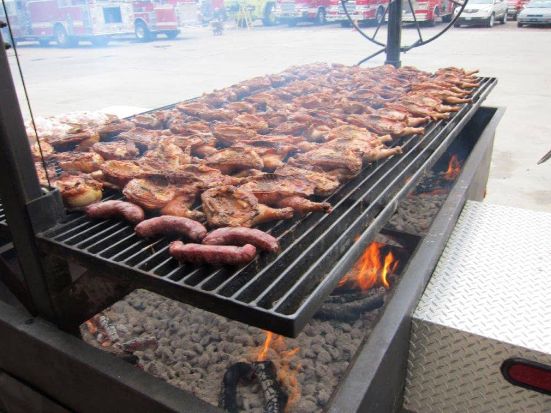 In one way or another, Boyd interacted with almost all of Golden State's 42 employees, who universally admired and respected him. One of his most endearing qualities was as the chef overseeing the company's barbecues every few months. Boyd had a professional grill that he would tow to Sacramento behind his pickup. Often, his wife Phyllis would make pies or other side dishes. Their son Eric – a firefighter in Turlock – also would attend on his days off.
"He took it very seriously," Wright recalled of Boyd's culinary skills. "He would use charcoal, but always brought almond wood that was dried to a certain percentage. He was very meticulous about getting the fire going and keeping the grill clean."
In fact, Boyd was so admired as a cook that he was often asked to serve at various gatherings in the Salida area. Once, he even hauled his barbecue all the way to the Dakotas to cater the wedding of a friend's daughter.
"Dave would never do anything in a mediocre way," Wright said. "It had to be done to perfection – whether it was working on a truck or barbecuing. He was so demanding of himself before he was demanding of others. He was a man of very high standards. Everybody respected that."
Though he was 75 when he died, Wright said that Boyd still liked to work despite having operations to replace both knees and one hip.
"In the last three or four years, he would say, 'Bill I need to slow down.' But he never did," Wright said. "He loved what he was doing. He probably worried about what he would do. He would say, 'I can't retire now, Bill. I've got trucks coming in for Contra Costa or San Jose.' It was like these trucks were Dave's kids and he was going to see that truck through to completion."
Sadly, after Boyd contracted COVID, Wright was only able to talk to his friend by phone. Phyllis Boyd also came down with the disease. If there is a silver lining, it was that they were able to share a hospital room in Modesto, allowing them to talk and hold hands. She was able to be with him when he died.
"The next day, the most amazing thing happened – she was discharged," Wright said.
The death of his friend hit Wright hard.
"Until it affects someone you know and love, you don't realize how devastating this disease is," he said.
Boyd's funeral in Salida attracted many admirers – family and friends, members of his church community, GSFA employees and even firefighters throughout Northern California who knew him as the guy who drove their truck from Wisconsin and then trained them on how to use it. To honor Boyd, his casket was taken from the church to the cemetery on a 1934 Mack firetruck owned by the Ripon Fire Department.
"The reverence, the respect … you would have thought some great dignitary was being buried," Wright said. "I haven't been to a service like that in my lifetime. It was an honor to be there."
Wright will remember his friend as a man of few words who had "the heart of a servant and humility of mind."
"Dave was a very loving, caring gentleman," Wright remembered. "He was not a critical person. He never talked down to people. I respected him greatly for that. … He was a very strong believer in Jesus Christ and active in his church. He was very respected in his community. Dave always wanted to deflect the credit. He was a man of great integrity and great honesty. He was such a wonderful man. He would do anything to help you."
About GSFA: Our trained staff of Emergency Vehicle Technicians works out of our 35,000-square-foot maintenance facility in Sacramento. We continually invest in tools and equipment so that your emergency vehicle receives the utmost care, while reducing the man-hours required to get the job done right. If you have any questions about any aspect of your equipment's performance, we're here to help. You can reach us at (916) 330-1638 or at info@goldenstatefire.com