Need parts? Golden State has just what you're looking for
Each piece of equipment sold by Golden State Fire Apparatus is expected to perform under the most rugged and demanding conditions. When lives are on the line and property is at risk, nothing else is acceptable.
Given the circumstances in which vehicles routinely operate, the need for quality maintenance and timely repairs is crucial. Expensive equipment is of no use when it's not available.
Golden State understands that urgency. That's why it's service department and body shop is staffed with trained professionals with decades of experience. The same commitment to customer service is evident in the parts department, which has grown dramatically in the past six years and now occupies more than 4,500 square feet of space over two levels at the company's headquarters.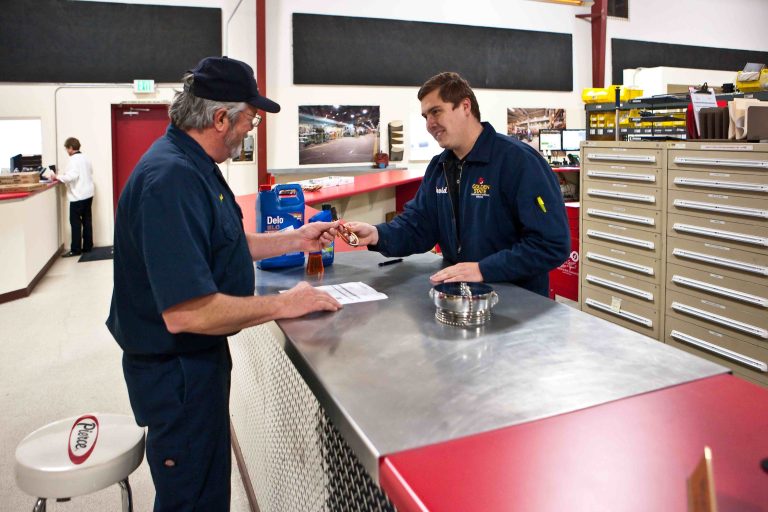 Golden State stocks nearly 7,000 individual parts, from valves to pumps to lights, radios, computers and virtually anything else that is found on a piece of fire apparatus. The inventory has grown rapidly in the past few years based on customer feedback and needs. And if a part is not in stock, it can be obtained in less than a week – or even sooner in cases where the vehicle is out of operation, said parts manager David Myers.
GSFA retains the specific schematics and list of parts for every vehicle it sells. It has an ever-growing library of parts descriptions, complete with photographs and more than 33,000 illustrations. The company also created a 1,500-square-foot mezzanine in its parts department devoted entirely to pumps, also in response to what customers said they wanted.
In an average week, Myers and his three-member team deal with 25 to 50 fire departments. Since Golden State sells vehicles all over Northern California, virtually all of that engagement is over the phone or via email.
Myers welcomes a chance to consult with customers to ensure they're ordering the exact part they need. Pierce Manufacturing – which builds most of the apparatus sold by Golden State – has a robust website that allows fire departments to see all the parts for their vehicles while on the phone with Myers and his staff. Customers can go to pierceparts.com to access parts information, ID numbers, component catalogs and operator manuals; watch training videos; and research exactly what they need for their equipment.
Best yet, Myers and his staff can log in to Pierce website simultaneously so they can have a real-time phone conversation with the customer about parts.
"They see what we see," Myers said.
In instances such as those – when the vehicle owners or fleet managers are going to install the new part themselves – Golden State can ship the part within a few days, if it's in stock. Ordering from Pierce or another supplier typically adds a few days because parts are often coming from the Midwest. But some situations are different. If the vehicle is grounded and cannot safely respond to calls, those parts orders become of priority for Golden State as well as Pierce. Myers and his team will gather the information to verify an "out of service" request before relaying it to Pierce, which moves it to the top of its queue to fill.
"That may happen 10 or 15 times a week, but it goes way up during fire season," Myers said.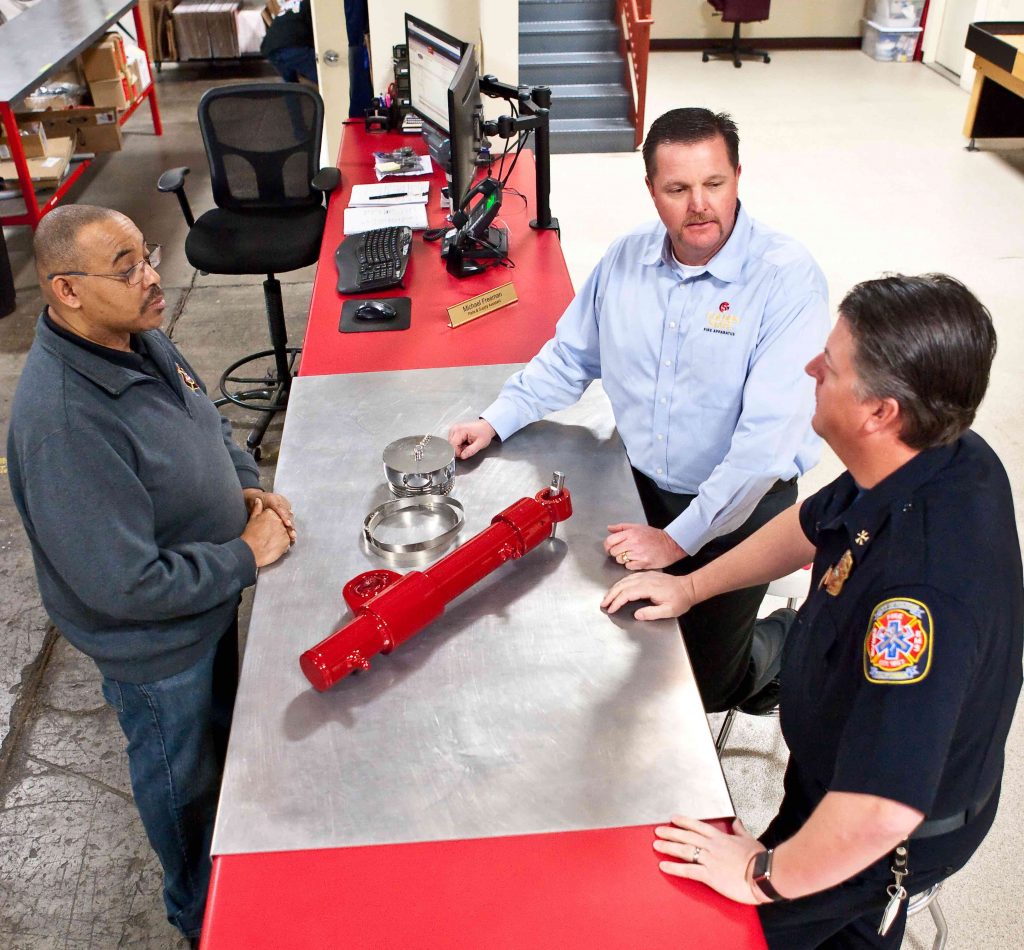 Another aspect of Golden State's customer-focused service culture is to stay on top of which parts have been requested – whether they're sent directly to the client or being delivered to Golden State's technicians to install.
"Every other week, we go through everything the shop is waiting on and determine why a part isn't here," Myers explained. "We are proactive and go through all of our open orders just so the customer is aware of the process and updated about what to expect."
Golden State's parts department is open 6:30 a.m. to 4 p.m. Monday through Friday, but Myers frequently responds on weekends to questions via text or email. The company also features an online payment portal to make it convenient for customers to process and pay for parts.
Looking to the future, Myers said it's possible that Golden State will begin to offer promotions or bulk order discounts to reduce the cost of parts. An example might be a deal to upgrade an older piece of equipment from halogen to LED lights, which are standard on many new models. He also expects to do more outreach via Golden State's social media sites.
"We want to stay out front of whatever trends there are," Myers said. "We check everything coming down the pipeline. Our sales guys tell me about new features, so we start stocking those parts. We want to stay ahead of the curve as well as get rid of something that isn't hot today."